NOTE: The information on this site is not intended to replace the medical advice provided by a qualified physician — and is not meant to cure or treat disease.
This blog is dedicated to the ONE true healer my Lord and Savior Jesus the Christ.        Genesis 1:29 & Ezekiel 47:12
Follow my blog also here:
https://www.facebook.com/Jimsblog33/

King James version:  2 In the midst of the street of it, and on either side of the river, was there the tree of life, which bare twelve manner of fruits, and yielded her fruit every month: and the leaves of the tree were for the healing of the nations.
This site offers access to all-natural health information on both common and complex diseases . Receive health coaching from someone who is passionate about helping people, and has worked in the emergency medical field for more than 20 years including teaching First Aid, AED, and CPR for Red Cross and American Heart as well as spending 10 years as a paramedic.
During my career, I've discovered many areas of concern in the healthcare system. I've conducted more than 17 years of intensive health and and natural cancer research and have found  ways to lower blood pressure, and improve  leaky gut. Along with natural ways of helping many other illnesses naturally.
In 2016, I completed Dr. Axe's Integrated Nutritional Leadership class and also completed a 10-day raw organic living food program in Atlanta GA.
This website will feature articles and videos covering everything from healthy recipes, workout tips, and the latest in all-natural health news!

Please leave a message on an illness you want researched! I will try and find natural remedies for what you are trying to achieve.
Also please follow my FB blog here:
https://www.facebook.com/Jimsblog33/

If you found this information useful, please consider a small donation to help offset website costs and research materials (books, etc.).
***** Follow & and older posts buttons are located on home page (lower half of page) ***** PLEASE  BOOKMARK MY BLOG & SHARE IT.
Great health resources:
https://www.cancertutor.com/
https://www.youtube.com/channel/UC5Rc1fFDKjIUnSAe6R_Cdeg
https://cancermeetsitsmatch.com/
http://www.extremehealthradio.com/ep-126-special-episode-what-i-would-do-if-i-were-diagnosed-with-cr-7-8-2013-2/
http://www.mykidcurescancer.com/
https://www.chrisbeatcancer.com/
https://pix724.blogspot.com/2018/02/longtime-cancer-survivor-shares-his.html
https://www.znaturalfoods.com/
http://www.thejourneytogoodhealth.com/
https://www.holisticcancerfoundation.com/
http://www.curezone.org/diseases/cancer/faq.htm
http://www.cancure.org/about-us?fref=gc&dti=164350467027095
http://beta.nutmegaspirin.com/post/show/medical-heretic-curing-cancer-against-do
http://www.lifeextension.com/protocols/heart-circulatory/congestive-heart-failure/Page-01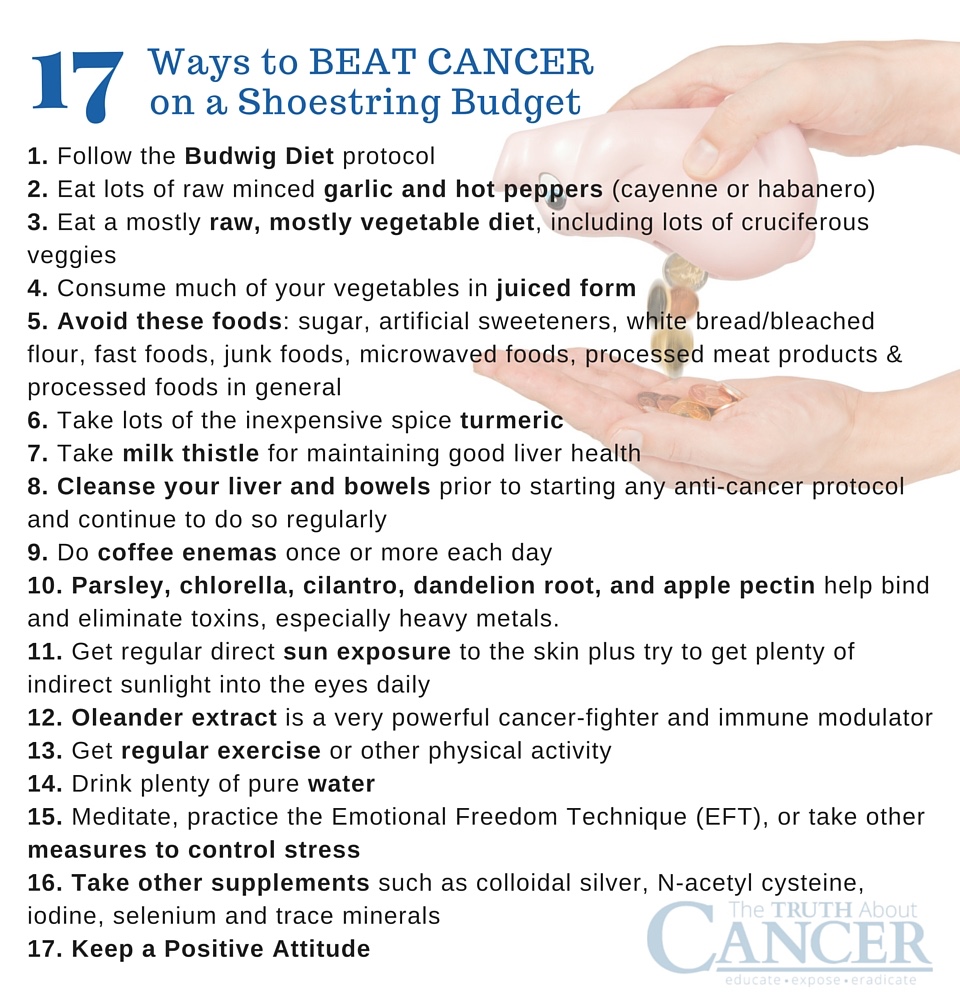 http://www.knowthecause.com/index.php/psa-test
http://drericz.com/the-truth-about-gold-frankincense-myrrh/
https://draxe.com/section/natural-remedies/
http://www.rawfigs.com/

http://healyourselfathome.com/WHY/WHY_Main.aspx
Reprinted with the permission of Gary Willing:
I don't have cancer but started researching when my son died of cancer five years ago. The barbaric and inhuman things he had to go thru convinced me our medical system was totally incompetent. I was one of those guys with bad eating habits, type two diabetes, overweight, numbness in my feet and legs, high blood pressure, and couldn't write my name due to hand tremors. I was literally killing myself but refused to go to doctor because of the way I felt about them. So, I researched. I started taking enzymes. Heal-N-Soothe is what I chose. In less than 48 hours the numbness was leaving my legs, I knew then it was working. I then started taking CBD, Redstrap from dose of nature. I now have lost 40 pounds, my type two diabetes is gone, my blood pressure is down right where I want it, I no longer have tremors, and all numbness is gone. The two products together have completely changed my health. It's amazing what clean healthy blood does for your body. I am a true believer everyone should be taking enzymes and CBD.
I wish everyone would do what Gary did. Take back their health!
PLEASE  BOOKMARK MY BLOG & SHARE IT.